the speed of slow: backroads America, blogged from a scooter
photographs and text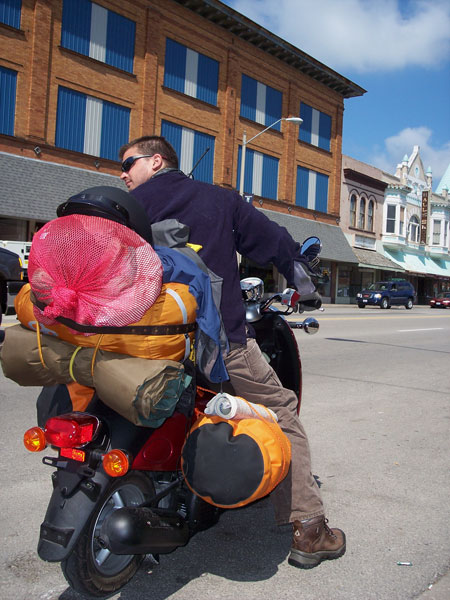 Scott Garner bought a 50cc scooter-- which tops about 40 mph rolling
downhill with favorable wind-- and took off across America. You can take Scott's trip too,
right here
, with plenty of chances to buy
souvenirs. No need to hunt up an ATM: credit cards gladly accepted.
take the trip
"the speed of slow" is now showing in Louisville KY June 29 - August 31
receptions with Scott Fri June 29 6-9, Fri July 6 6-9 & Fri August 3, 6-9
Garner-Furnish Studio
642 E. Market
Hours: Wed-Sat 12-5
See press for the show
here.
Send your
fan mail
here.
Scott personally guarantees that
he will answer all fan mail. Or he will get his
sister
to do it for him.