back
next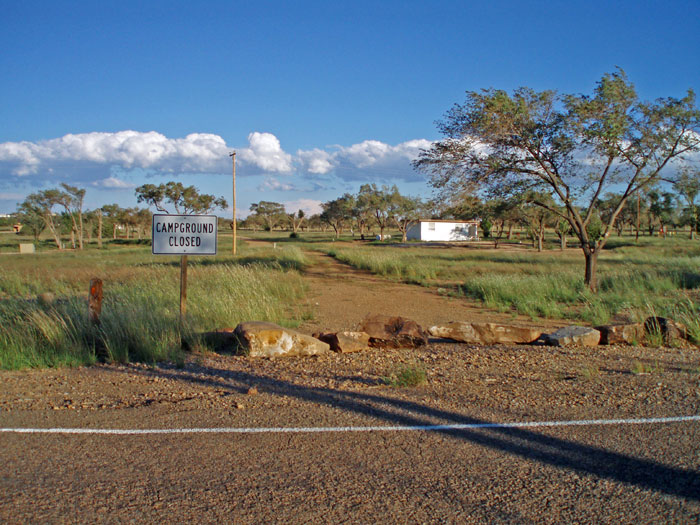 #4 (campground closed)
, archival inkjet print, 11 x 15" (min. paper dimensions 16 x 19")
i stoped for breakfast/lunch/dinner in tucumcari. then zipped up to the lake.
feeling good about my timely arrival at my camping spot i turn into the park
and head to the campground where i see this... WHAT!! is the ground broken? if i lay my sleping bag down here will gravity
not work and ill be flung out into space?!!? grumble grumble i head down to
the boat ramp to fume for a bit.